New York meets Dublin
From the same team that brought you The Bridge 1859; Noel Anderson, Jamie Heaslip, Dave Kearney, Rob Kearney and Sean O'Brien are the proud owners of Lemon & Duke. With the style and class of a Manhattan cocktail bar and the comfort and craic of an Irish pub, Lemon & Duke is a glimpse New York City in the heart of Dublin.
Lemon & Duke is a bright and spacious bar, perfect for a morning coffee or weekend brunch, evolving seamlessly into a late night venue, perfect for dinner followed by drinks and dancing.
Lemon & Duke's Bar
Lemon & Duke proudly joins The Bridge 1859 with fresh unpasteurised Pilsner Urquell from a unique tank system. Our drinks offering has been carefully selected to ensure a diverse collection of drinks, catering for everyone. Together with a large collection of draught and bottle beers, we have designed a bespoke cocktail list with everything from charming classics to unique flavourful creations. And if you don't fancy a drink, you've come to the right place. We carry a range of non-alcoholic wines, spirits and beers so you can always enjoy a drink at Lemon & Duke. The bar boasts a stylish interior with gleaming copper and a bright mirrored back drop that showcases our range of spirits. Lemon & Duke is perfect for the most memorable parties and nights out.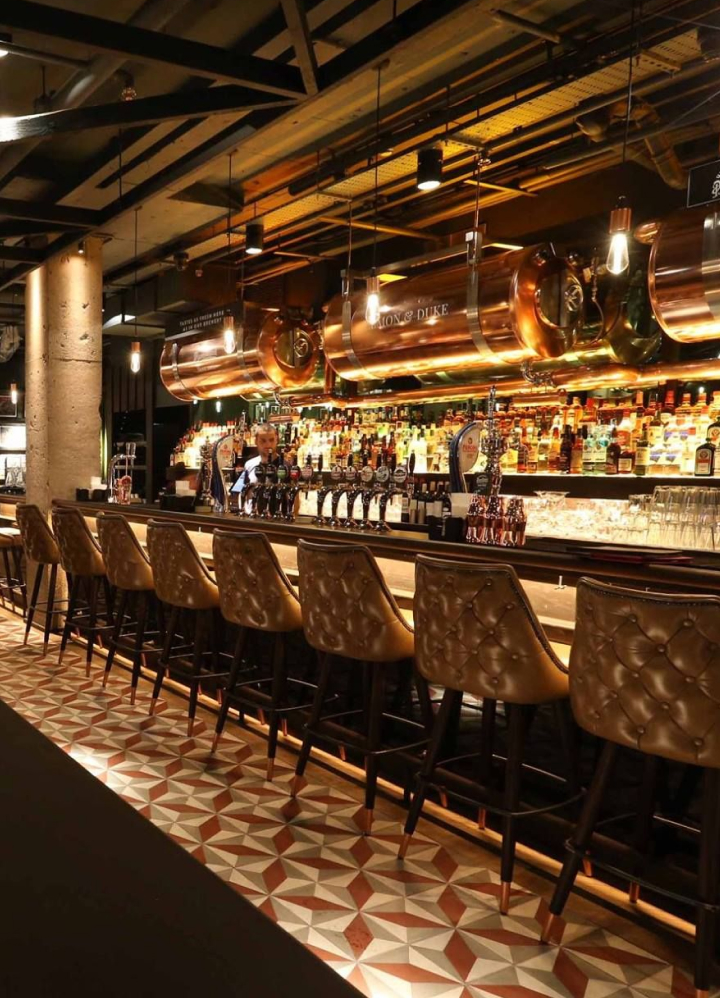 Lemon & Duke offers something for everyone ranging from your classic draught and premium wines and spirits to non-alcoholic beers and cocktails.
Our team has carefully curated a quirky concoction list which has something for everyone - from twists on Sours to old school Swizzles. The cocktail menu heavily focuses on fresh produce and a symphony of different ingredients.
Our head chef Vasile Gritunic uses fresh, local produce to create menus that borrow heavily from both European and Asian cuisine.
For breakfast and brunch you can rely on Lemon & Duke to provide your classic favourites.
Lunch consists of high quality gourmet sandwiches with bakery-fresh bread alongside healthy salads, select meats and the freshest fish.
Our Evening menu draws from our lunch and brunch menu with added sustenance for hearty dinner options. Whether it be a classic eggs benedict or a great steak, there is an option for everyone.
Then, to finish, try one of our homemade decadent desserts. Sigh. All our courses offer dishes that cater for vegetarian, vegan and coeliac diets.
If you have an event coming up - birthday parties, company nights out or just a gang of friends together - let the Lemon & Duke team look after you.
We can reserve areas of the bar for groups of different sizes. If your group is small, we urge you to arrive early and we will get you seated. Food is available up until 9pm every day of the week with music late into the night.
Have a question?
We would love to hear from you. Fill out our contact form and a member of staff will contact you as soon as possible.
Gift vouchers are available for Lemon & Duke
Perfect for friends, family, clients and colleagues - vouchers are redeemable for lunch, dinner or just drinks.
Simply select the value desired and upon payment your voucher will be emailed to you.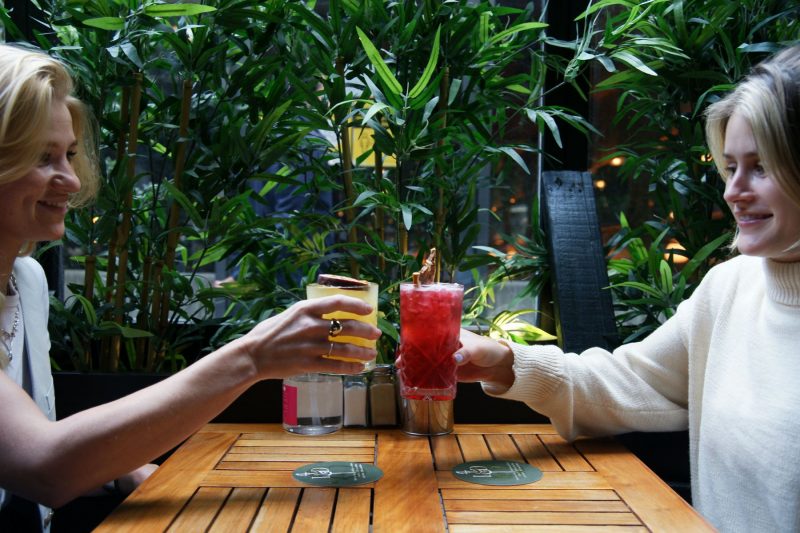 Bianca C.
2 months ago
It was my first time at Lemon & Duke with a few of my friends and I have to say how amazing my experience was. Firstly, the security guard was very hospitable, we needed a table for 3 but only tables for 2 were available in the outdoor area, so he arranged the table and gave us an extra chair. The staff were super attentive and cocktails were so good! I also love how they offer you blankets when it gets colder in the evening. It's the simple gestures that make experiences memorable. Will surely be back!
Andrea Norton
4 months ago
Food was excellent, we had ordered steak sambos.. one gluten free bread (normally tends to be very sweet) the bread was lovely and tasted like normal bread... Service was excellent ..staff very attentive.. place you come to for location being in town but you will come back to time and time again for service, staff and food ..A+
Olivia Stewart
a week ago
Upper class place high heels and smart casual. The cocktails are delicious and the music just makes you want to dance. Would definitely recommend for a classier night out on the town.